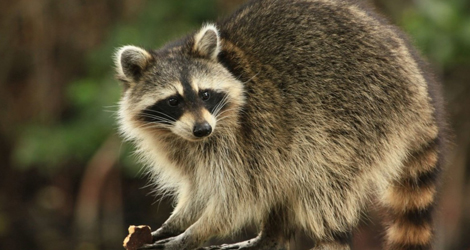 The region of GTA is full of wildlife, including snakes, squirrels, and more. If any of the wild creatures have infested your property, you'll surely need to call professionals for its control and removal. Skunks love to live in the attics, and chew wires or leave droppings. In fact, the Toronto & GTA wildlife frequently enter the homes & commercial premises and needs to be controlled by professionals.
What We Do?
Royal Pest Control is an experienced pest and wildlife control company having around 10 years of experience in the industry. Whether you are struggling with  skunks, squirrels and rabbits, we can remove them all. With a team of licensed animal control experts in GTA, we are proudly serving residential, commercial and industrial clients with round-the-clock services. Our wildlife management team are fully equipped with the latest tools and products to deal with the stubborn animal population.
Unwanted Animals We Remove
Safe & Humane Wildlife Trapping in GTA
At Royal Pest Control, we capture and relocate the animals in a safe and humane manner. The trapped animals are released back into the wild area where they actually belong. We follow the below steps:
1. Inspection
Our professionals will inspect your place for any signs of wildlife invasion. If found, we'll identify the species and their potential sources of entrance. We'll reach their hideouts by locating their droppings or urine.
2. Treatment
After their location has been identified, we'll create a trap using bait to catch the critters. This will allow us to catch the skunks, squirrels and all other animals alive.
3. Relocation
Once the animal is trapped, we'll relocate it safely. To make sure it doesn't pose any danger, we leave it out in the forest area that is several miles away. We never kill an animal instead, remove it safely.
4. Prevention
At the end, the entire infested area is sanitized to avoid any risks of infections and diseases. We also offer preventative measures for long-term wildlife control in GTA.
Why Count On Us For Wildlife Removal?
Since removing wildlife such as skunks and squirrels from your premise is a daunting task, we are right here to assist you. With over 10 years of experience, we have earned an industry reputation in dealing with wild animals. Our service features include:
Timely & professional service
Experienced & licensed exterminators
Free follow-up and inspection
Honest and fair pricing
Call Us To Remove Unwanted Animals From Your Property!