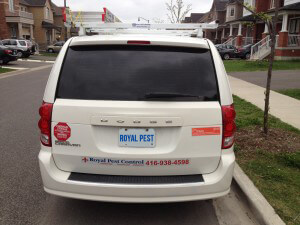 Royal Pest Control services have been providing pest control services for the last 10 years in the GTA. We provide 7 days a week 9am-6pm for pest control and extermination to residential, commercial and industrial clients in Brampton, Mississauga, Toronto, Markham, Durham and surrounding areas in Ontario.
Being your locally owned and operated company, we are proud to earn an industry reputation by delivering safe and effective pest removal at affordable prices. No matter, where you are and what time it is, we offer 7 days a week 9am-6pm for emergency insect extermination.
Homes & Apartments
Hotels
Motels
Restaurants
Banquet Halls
Schools
Day Cares
Pharmacies
Industries
Convention Centers
Lodging Homes
Grocery Stores
Food Processing Plant
Furniture Stores
Carpet Stores
And More
Reliable & Eco-friendly Pest Services in GTA
At Royal Pest Control, we are experts at what we do and offer a 100% satisfaction guarantee for every job we handle. If you are not completely satisfied with our pest control services, our exterminators will provide a full money back guarantee. We offer responsible pest removal and prevention solutions by taking the environment and our client safety into account. Royal Pest Control Inc. uses tailored Integrated Pest Management (IPM) solutions to deal with all your pest.
Our Value & Commitment
We offer 100% satisfaction guarantee.
When you hire us, you get the best prices.
We can eliminate various pests from your property, including the flies, roaches, ants and beetles.
Our team is efficient, professional & fully licensed.
We use non-toxic and eco-friendly products.
We don't cause any harm to humans, pets & pests.
We have 10 years of experience in pest control.
Our exterminators are committed to your service.
Call Us Today To Know More About Us!