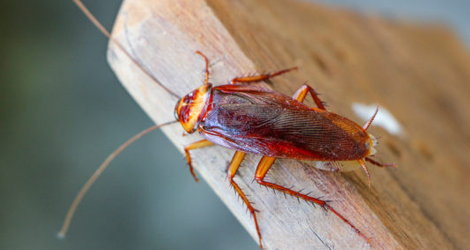 Have you encountered a roach infestation in your property? If yes, get them removed as soon as possible. Cockroaches are nuisance pests that not only cause infections but also degrades the health and hygiene inside a premise. They take up space in your residence via the kitchen sinks, sewers and other moist places.
Once you have been invaded by these pesky insects, controlling them requires a lot of planning and diligence. At Royal Pest Control, we are your locally owned and operated pest control company offering safe and effective cockroach extermination in Brampton, Mississauga, Caledon & Toronto. Over the years, we are proudly serving both residential and commercial clients in dealing with severe insect invasion.
Why Do Cockroaches Invade Your Premise?
The foremost thing that attracts the roaches towards your place is the unwanted clutter and unclean surfaces. Dirty dishes and sinks are their common source of attraction. Being your trusted cockroach control experts in Brampton, Mississauga, Caledon & Toronto, we will find the root cause of the problem and suggest the right treatment to get rid of them in a humane way.
To start with, we'll remove all the traces of food and water sources. After this, we place baits, traps and insecticides at the areas that are most visited by them. This greatly helps in eradicating these unwanted pests. As soon as they are eliminated, we follow the preventative measures to prevent them in the near future.
Our Cockroach Removal Process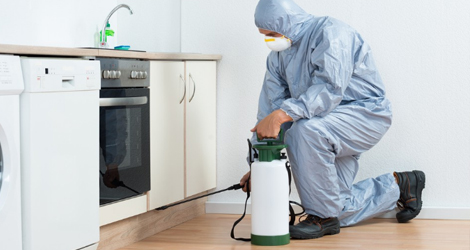 At Royal Pest Control, we are committed to our client's satisfaction and achieve it at every cost. Our professionals will inspect your entire property to determine the entryway of the roaches. After this, we offer round-the-clock cockroach control in Brampton, Mississauga, Caledon & Toronto using safe and humane products. We follow the given steps:
1. Contact
2. Survey
3. Treatment
4. Aftercare
Cockroach Species We Eliminate
American Cockroach
Smoky-brown Cockroach
Brown-Banded Cockroach
German Cockroach
Oriental Cockroach
Why Choose Us?
Royal Pest Control leaves no stone unturned when it comes to long-term roach control. Our treatments are both professional and affordable. When you call us for service, we'll dispatch our team of experts at the earliest to inspect and treat your property for pests. Some of our service features include:
100% customer satisfaction
Same day & emergency response
Chemical & non-chemical treatments
Licensed & insured exterminators
Call Us For Long-Term Cockroach Control in Brampton!