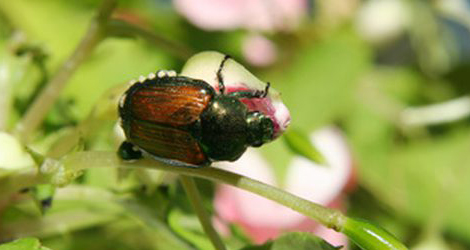 Beetles are extremely diverse and commonly found pests in GTA. Though these insects don't cause any harm to belongings, they bite humans which can turn into severe allergies. There are several beetle species that infest the residential and commercial premises. They are highly adaptable pests and can adjust themselves to live in any environment.
At Royal Pest control, we are an expert pest control company offering top-notch beetle control in GTA. No matter, it's your home or office that is infested with the unwanted pests, we are all the way to make your premise completely beetle-free.
Some Lesser Known Facts About Beetles
Over one-quarter of all known species of insects are beetles.
Almost 1500 species of beetles occur in the GTA region.
Beetles eat other insects, fungi, dead remains and wood.
Many species of beetles live in the nests of other animals.
We Protect You From Pesky Beetles!
With a team of qualified beetle exterminators with over 10 years of experience, we are committed to satisfy our clients with same day and 7 days a week 9am-6pm for emergency beetle extermination in GTA. Before adopting a treatment plan, we identify the pest species that have invaded your property so as to achieve guaranteed results. Some of the species we tackle include:
Carpet Beetles
Drugstore Beetles
Grain Beetles
Ground Beetles
Powder Post Beetles
Spider Beetles
Warehouse Beetles
How We Do It?
We do a thorough inspection of your home to identify the type of species creating havoc.
After the pest has been identified, the cause of its infestation is determined.
We follow the humane and safe methods like vacuuming to remove beetles for long-term.
We keep our clients in a loop so that you are aware of the treatment methods.
Once the job is done, we sanitize the area and follow some brief preventative measures.
If you are concerned about the safety of your family and pests, call us right away. Royal Pest Control is dedicated to offer highly effective beetle control and removal in GTA for homes, businesses and industries.
Schedule A Beetle Inspection Service Today!