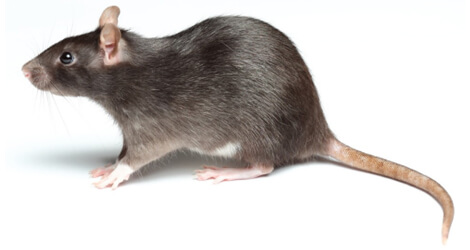 Are you looking for a professional rat control company in Brampton? If yes, Royal Pest Control is right here to serve you. Rats and mice are found all over the world. As they are carriers of several deadly diseased, their infestation is considered a threat. If your home or office has been invaded by these unwanted critters, there is need to get them removed as soon as possible.
For humane and long-term rat control in Brampton, Mississauga, Caledon & Toronto, you can trust our team of licensed pest exterminators. Rodent infestation can soon become a serious health hazard, especially if not addressed in a timely manner. Moreover, they can cause extensive damages to a property and belongings by chewing the electrical wires, plumbing fixtures and harming the foundation.
What Are Signs Of A Rodent Infestation?
Alike other pests, rats and mice are mostly found in the attics, yards, & garages. They usually prefer invading a residential premise as they can easily find food, water and shelter there. If you notice any of the below signs in your home or office, call rat exterminators in Brampton with 10 years of experience in pest control for an inspection.
Brown capsule shaped feces
Chewed fixtures & wires
Rat carcasses & odor
Unusual noise from the attic
Deep holes or burrows in yard
Weird marks on walls & floors
Humane Rat And Mice Extermination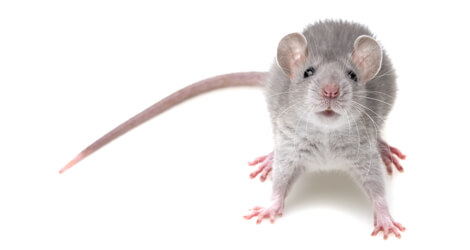 At Royal Pest Control, we not only remove these unwanted critters but also prevent their entry in the future by sealing the potential entryways. One of the proven ways to keep the rodents at bay is to avoid the things that attract them. By storing the food sources in air-tight containers and keeping the garage bins covered with a lid, one can prevent the rat population.
To deal with the rat and mice in your home, we utilize the non-toxic products and traps. Once they are removed, we sanitize the area to prevent the risks of infections and microbes. With follow-up treatments, our rat control experts in Brampton, Mississauga, Caledon & Toronto are committed to deliver 100% client satisfied services. For effective and long-term mice removal, trust our professionals at Royal Pest Control.
Call Us To Schedule A Rat Control Service!