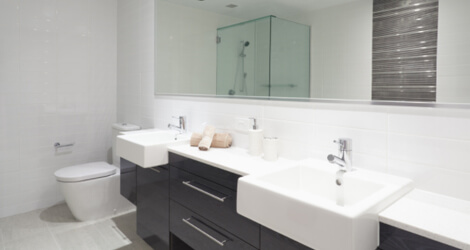 Bad odors in home or office create a huge discomfort or can result in health problems like headaches. Garbage areas, pest's droppings are the few reasons that make your property to smell badly. At Royal Pest Control, we not only eliminate the pests but also make you get rid of awful smells in your home. Our trained pest control experts have the ability to identify and remove all unwanted odors from the home.
What Can We Do For You?
Once you choose Royal Pest for an odor control process, we start a quick inspection of the home surroundings and determine the source of the problem. Be it a residential or commercial area, we provide effective treatment and customize our solutions as per the necessity. Removal of the odor source always remain our first priority and we make use of every oxidizing agent to cover the smell.
Locating The Source
We make use of all devices and cameras to capture the source of unpleasant odors.
Inspect The Garbage Areas
Royal Pest Control's Odor Control Program keeps the garbage areas clean and fresh smelling.
Removal Of Dead Species
Once we find the dead animal, our next step is to remove it and spray the areas as per need.
Apply Odor Removal Spray
Our odor removal spray will break down the malodorous particles into neutral molecules.
Custom Washroom Care Programs At Royal Pest Control
Washrooms are not only an essential part of home and offices. Royal Pest
Control specialists in the GTA work with you to improve hygiene of every part of your property. With the help of effective washroom care program, we leave the areas with a fresh fragrance and offer a clean look. Even, we also advise you on a preventive pest management plan or perform regular inspections to keep control of washroom surroundings. Our services exterminate all the frequent pest invaders from washrooms before they make it their permanent residence.
Implement Integrated Pest Management Plan.
Offer Regular Inspections & Free Advice.
Use Non-Toxic Traps & Safe Products.
Timely & Cost-Effective Solution.
Call Our Pest Specialists For Neat & Odor-Free Environment.