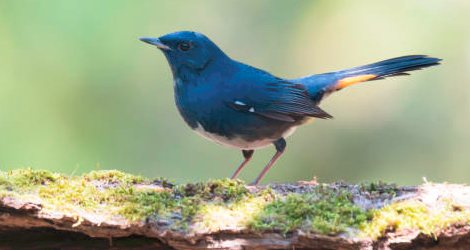 Are you bearing the burden of a pest or bird infestation in your home or office? Royal Pest Control offers high quality insect extermination in GTA to make sure you can rest with peace of mind. We understand the discomfort you might have been facing by staying in a property that is infested with pests. Not only do they risk your safety but also degrades the health and hygiene. Whenever you notice a bird's nest or a pest crawling over the wall, call us right away.
What We Do?
Whatsoever be your insect problem, our GTA pest control experts holding 10 years of experience knows how to get rid of it. From the time you call us for service, to the time straight after the pest treatment is completed, expect only the best as that is exactly what you will receive. We firmly believe in humane tapping and use of non-toxic products to solve all your pest control issues. Some of the pest & bird species we remove include:
Bees
Crickets
Earwigs
Fleas
Gnats
Stink Bugs
House-Dust Mites
Millipedes
Mites
Mosquitoes
Stored-Product Pests
Ticks
Moths
Silverfish
Spiders
Springtails
Wasps
At Royal Pest Control, we will provide you with the right pest control in GTA by keeping you informed throughout the process. We offer same day and emergency services to residential, commercial and industrial clients.
Don't Bear The Burden Of A Bird Infestation?
Most birds are professionals at weaving nests at housing areas and posh locations. No matter, how much space is there, some bird species somehow manage to build their nests and scavenge for food in your yard. By allowing them to hang around, you are actually compelling them to build their nests and lay eggs in your premise. Our bird exterminators at Royal Pest Control offers safe and reliable bird control in GTA.
Here are few signs to tell if you have one or many birds visiting you:
1. The chirping sound, droppings and nests are an obvious sign convey a bird infestation.
2. Debris from nests is a sign that you already have them in parts of your property.
3. Partially eaten fruits and vegetables in the yard tells that they are more than one.
Why Choose Us For Any Pest Extermination?
We deliver excellent customer service.
We offer fast & cost effective treatment.
We have over 10 years of combined experience.
We deliver emergency & same day service.
Call Us For Bird & Insect Control in GTA!