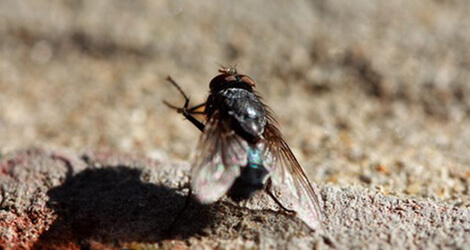 Flies are extremely tiny yet irritating insects. They feed on the waste materials, scattered food, leftover drinks, or garbage. These pests are carriers of various microbes and their infestation inside a property can really degrade the health and hygiene of a family. At Royal Pest Control, we know how uncomfortable it is to stay at a place infested by flies. To ease your troubles, we provide highly effective flies control in Brampton, Mississauga, Caledon & Toronto. No matter, you own a home or a business, our experts can make your property completely fly-free.
Why do I need a fly inspection?
There are hundreds of flies species out there that are known for infesting residential areas. Houseflies are not only a major nuisance but are also capable of spreading diseases and illness. Since flies pick up the microbes and pathogenic organisms from sewage, garbage and other sources, they can contaminate our surroundings. These pathogens are then transferred to humans and animals through the contaminated food sources and feces.
Flies commonly carry and spread diseases, such as:
Dysentery
Parasitic worms
What We Do?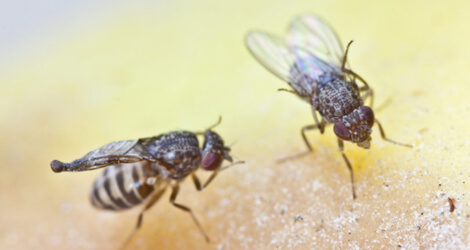 Being your locally owned and operated fly extermination company in Toronto, we provide same-day fly removal and control services at a cost-effective price. To ensure successful elimination of these pests, a fly exterminator must have great knowledge about various fly species and should deliver quick action.
As flies move very quickly and breed at a faster rate, it's important to eliminate them as soon as possible. Our fly control experts in GTA are fully equipped with the safe products and tools to remove flies. Some of the species we tackle with includes:
Black Flies
Cluster Flies
House Fly
Phorid Humpbacked Fly
The Royal Pest Control Difference
Getting rid of flies on your own is almost impossible to achieve and this is what we specialize at. We provide professional and long-term flies extermination in GTA using the top-notch products. For past 10 years, we are proudly serving both residential and commercial clients with whole week 9am-6pm fly control using non-toxic products.
Call Us For Fly Inspection & Control in GTA!