3 Questions You Must Ask Your Pest Control Specialist
Royalpest-wpadm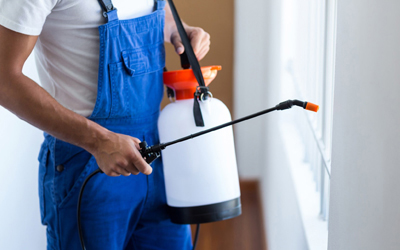 Are you worried about the pest outbreak in your property? Do you want to hire a pest exterminator to get rid of the unwanted insects? If yes, it is highly recommended to go with a licensed and insured insect control company that holds years of experience in the industry. With so many companies coming up who promise to deter the critters away from your property, people often end up making a wrong choice and fell victim to scams. Before choosing a professional for service, make sure you ask them the following questions:
Is Your Company Licensed & Insured?
For any business to operate legally in Canada, they need to acquire a license that is only provided to individuals who qualify the prerequisites and are trained to deal with an insect infestation. Not only this, the exterminators who carry out the job should be insured and carry a proper insurance that covers your property for any damages done during the pest control treatment.
Do You Guarantee The Treatment Done?
If you are a responsible homeowner who is worried about the health and hygiene of your family, do ask for the company if the treatment they carry out is done using non-toxic and eco-friendly products. If not so, don't allow them to spray pesticides as they may harm your family and pet's health. Also, ask them about the service guarantee and the follow-up visits.
Does Your Company Provide Detailed Estimate?
To prevent being falling victim to a pest control scam, always ask for a detailed estimate way to before starting the pest removal treatment. This is let you know the things present in your property that will be covered in the process, such as yards and attics. Not only this, it will also let you know about the approximate cost involved in the pest extermination process.
Before signing a contract with an insect removal company, it is your responsibility to ask a plenty of questions for any doubts you have. This will protect you from falling victim to any scams. If you are looking for a reliable pest removal company in Brampton, rely on our trustworthy controllers at Royal Pest Control.