How To Keep Your House Safe From Pests During Storm?
Royalpest-wpadm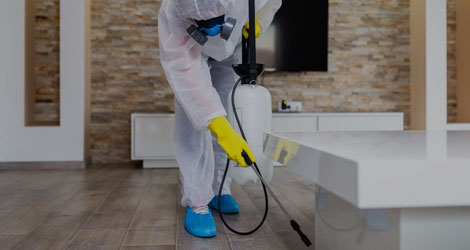 These natural calamities bring long-lasting damage to our house ss than we can realize. It not only brings devastating effects to the house but also accompanies variety of pests with it. 
As a homeowner, it is your duty to make your house safe from pests and their damaging effects. During the storms, the trees fall; these downed trees and stagnant water drive several species of insects and pests to seek shelter. And these shelters are home some times. 
Here is how you can combat and keep your house safe pests during a storm.
Game Up Your Pest Control Efforts
Of course, you can forecast beforehand about the possible hurricanes and storms. Therefore, start prepping your house to prevent pest infestation. Identify all types of existing damages and get them repaired.
Drain Out Stagnant Water
After the storm passes, the rain associated with it causes the accumulation of water in unwanted areas. So, it is your responsibility to drain out that stagnant water in order to prevent the breeding of mosquitoes.
Throw Out Damaged Debris And Tainted Food
We are well aware that uncovered food and damaged debris are really appealing to insects and pests. They seek food and shelter in our homes. Discarding all of these specks of dirt will help to keep the pests out of the home.
Identify And Analyze The Damage
Storms and hurricanes cause damages to the houses and thus, look for slight wood chew, and others. These indicate that the pests have entered your property. So, fix any damage you see.
Check For Structural Damages
Often, rains, hurricanes, and storms cause structural damages and thus some species of animals take shelter. For instance like damaged siding, soffits, and roofing are the welcome points for these intruders. 
If you are facing issues with the pests in your house, call the experts to take care of it. A professional inspection and treatment by Royal Pest Control are highly beneficial.