10 Simple Yet Effective Rodent Prevention Tips
Royalpest-wpadm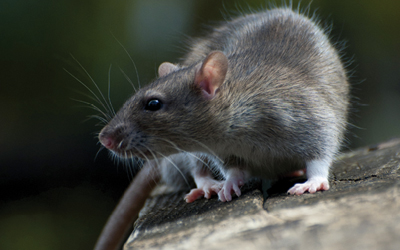 Rodents are no less than a nightmare, especially when you notice them moving in your cupboard or chewing away the food packets. These pests are quite tiny and can seek shelter in your indoors via the smallest door or window gap. They are not only responsible for causing damage to a structure and belongings but also ruins the hygiene of a family.
If you think your home is infested with rats or mice, don't take them for granted. Try some easy measures to control their population and call a pest control expert to exterminate them successfully. Some simple tips you can follow includes:
Cover the door gaps covered by installing door sweeps on all interior and exterior doors.
If the window or door mesh is having holes from where rats can gain entry, get it repaired or replaced.
Install a mesh screen on the chimney and vent openings to cover them without blocking the air passage.
Seal all structural cracks and wall holes using concrete or chalk.
Keep all the food items stored in airtight containers to avoid the fumes from reaching the rat's senses.
Dispose off the garbage on a daily basis and use a lid to cover the bins.
Avoid moisture and wet area that attract rodents by keeping the basements and crawl spaces dry and ventilated.
Before storing the grocery bags and food packages in the kitchen, make sure there are no rodents hidden or feeding inside.
Clean your yard regularly and throw away the rotten fruits and dried leaves that may attract pests.
Trim the overgrowing shrubs and trees that may turn out to be a safe habitat for a rodent family.
So, these were some easy tips you can try to avoid a rodent infestation in your property. If the rat and mice population in your home is increasing at an alarming rate, feel free to contact our rat exterminators at Royal Pest Control.